Highlights from Climakaze Miami 2017
May 5-7, 2017
Mid-Stage at Miami Dade County Auditorium (2901 W Flagler St., Miami, FL 33135)

Climakaze Miami 2017 featured the artistic expressions of two extraordinary women, Inez Barlatier and Moira Finucane, and sponsored two free community eco-theater labs by the Superhero Clubhouse (NYC) that allowed participants from diverse backgrounds to experience theater making through a climate lens.
FUNDarte's Climakaze Miami presented inspiring performance, AND conversations and workshops about the complex state of our world with old and new friends from Florida and elsewhere!
PERFORMANCES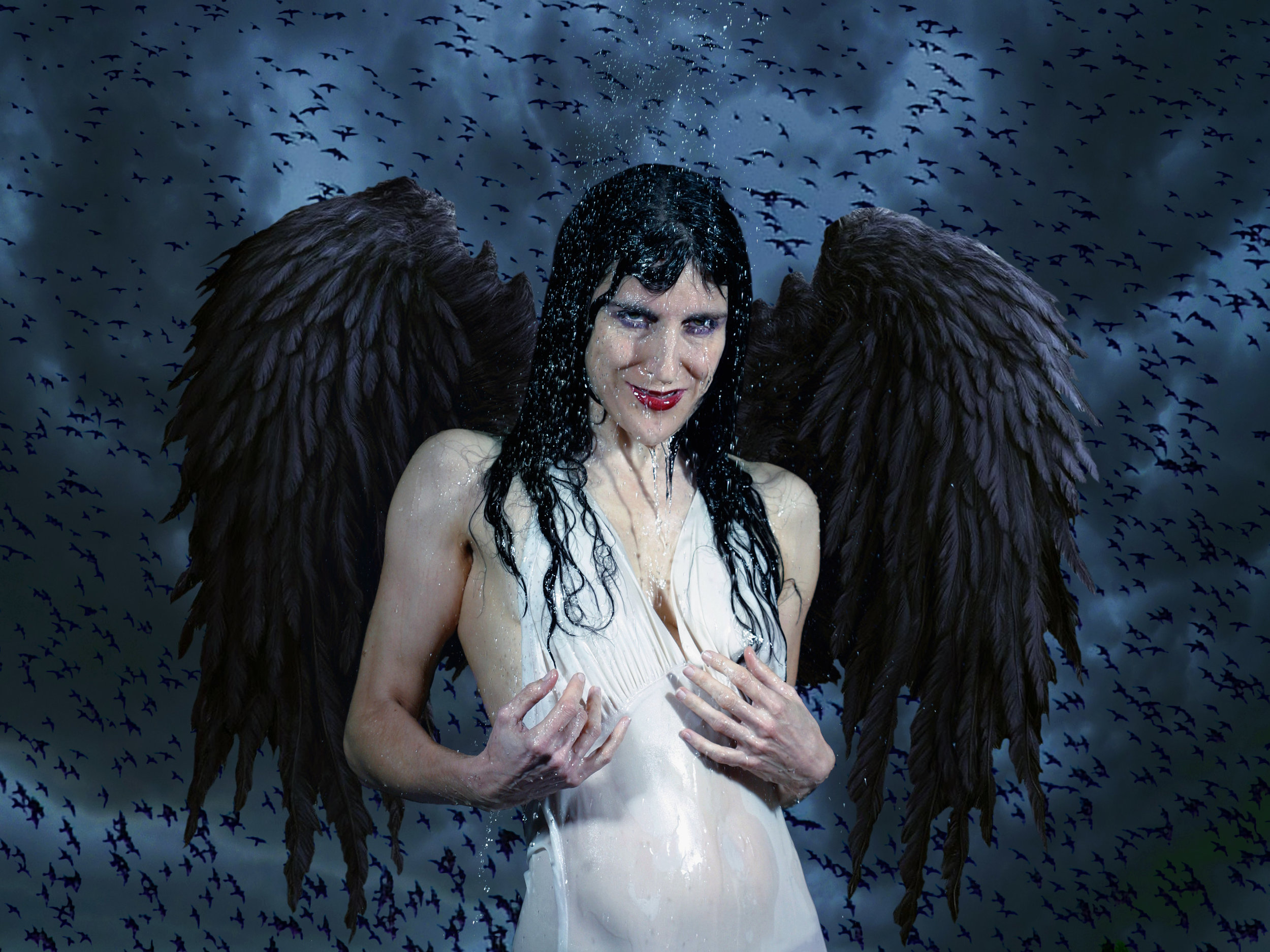 FRIDAY, MAY 5 – 8:30 p.m.
Moira Finucane (Australia), one of the world's greatest performance chameleons, hailed as 'volcanic' 'exquisite' 'mesmerizing' by audiences & critics across 5 continents, creator of the world's most awarded Provocative Variety, creates a transcendent emporium of Gothic dreams, birds of prey, soaring wings, rock'n'roll angels, apocalyptic fairy tales, soul-searing music and physical madness in this new work. In its U.S. premiere, The Rapture is art vs. extinction, and is ignited by ancient tales of good and evil, of demons, gods, and angels; by taxonomy and science, Its fuelled by Finucane's training in environmental science; by her decade's work as a gender-in-development specialist, and years spent in galleries, museums and with devotional arts around the world.
This performance contains some nudity.
SATURDAY, MAY 6TH- 8:30 p.m.
Inez Barlatier (Miami, FL), a Miami-grown songstress, will share her original music from a new solo project entitled, "Claim Your Fame", part of FUNDarte's From the Barrio to the Mainstage commissioning Knight Arts Challenge grant. Originally a founding member of Kazoots, and long-time member of Jan Sebon & Kazak International, Barlatier has performed extensively as a singer-songwriter, folkloric dancer, actress & hand drum percussionist/instructor. She has now defined a powerful Roots sound that reflects her Haitian heritage and infuses African, Brazilian, and Caribbean influences in a strong contemporary flow, giving voice to a wholly unique representation of tropical folk.
SATURDAY AND SUNDAY, MAY 6TH AND 7TH
Siren Arts, FIU and FUNDarte are sponsoring Superhero Clubhouse Eco-Theater Labs, which offer two days of eco-drama building laboratories for Florida artists, scientists, educators and climate concerned citizens. Workshops happen from 10 a.m. to 4 p.m. on Saturday or Sunday, and are free of charge.
RSVP required: Registration here. Location TBA.
For more information, contact 305.519.6877 or sirenjones350@gmail.com.
Additional Info
Performance admission: $25 Adults| $40 Weekend Pass | $20 Seniors and Students with ID (Limited). A limited number of $5 performance tickets will be available for students ages 13-22 through: www.cultureshockmiami.com.
Eco-Theater Labs are free of charge, but participants must register HERE.

Advance purchase Tickets: Ticketmaster at www.ticketmaster.com; by phone (800) 745-3000 and at the Miami Dade County Auditorium Box Office, Monday through Friday from 9:00 a.m. – 4:00 p.m.