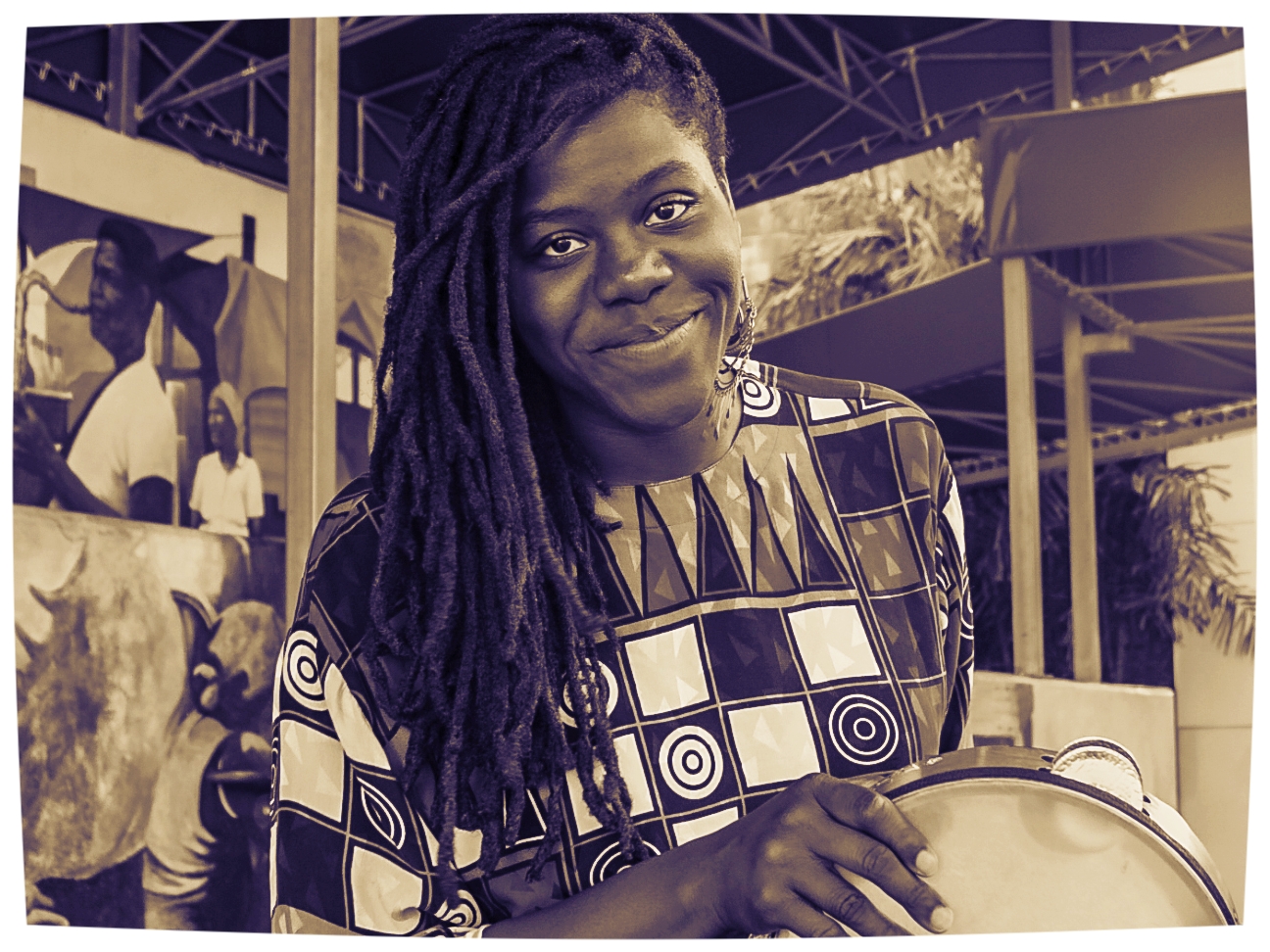 Miami native, Inez Barlatier, is a multifaceted artist of Haitian descent. Since the age of 12, Inez has performed as a singer-songwriter, folkloric dancer, actress & hand drum percussionist/instructor. International performances include: United States, Haiti, El Salvador, Honduras, Nicaragua & Cuba.

"The Face Of Miami People 2016" (Miami New Times) featured Inez, acknowledging her work with performing acts: Kazoots, Jan Sebon & Kazak International, FUNDarte & Venus Rising - Women's Drum & Dance Ensemble. Check out Inez's interview here.

"Claim Your Fame" is her latest project about embracing one's history and heritage, which is a common theme in her lyrics. Taking inspiration from the African diaspora, Inez's music is rhythmically driven; coloring her mezzo-soprano range with ancestral-like bellowing which spiritually moves many to tears.
Artist website: www.InezBarlatier.weebly.com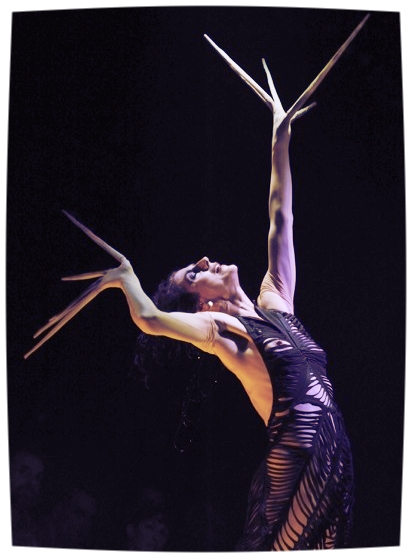 Moira Finucane, one of the world's greatest performance chameleons, hailed as "transcendent" by audiences across 5 continents and described by critics as "exquisite", "the volcanic physical presence", "mesmerising", and in Australia as a "national treasure", creates a transcendent solo world ; a performance visitation from lands only glimpsed in dreams.
ABOUT FINUCANE & SMITH
The Australian art-house of Finucane & Smith Unlimited has become internationally famous for Exquisite Theatrical Spectacles that hijack cabaret & high art, burlesque & drama, dance & the literary, circus & sideshow; engage unique & extraordinary artists; smash boundaries between high & low art, populist & exclusive, outsider & heritage, to meld indelible visions of humanity.
From Provocative Variety to Literary Salons, Surreal Indoor Carnivals and full length dramas, epic solo works of Gothic Rapture & sumptuous feasts in magic realist Cantinas, Finucane & Smith are passionate artists and arts-workers - the exquisite, the unique, the outsider, the delicate: artists that are transcendent and seek a better humanity. Led by environmental scientist, human rights practitioner turned performer/creator Moira Finucane & remote country dreamer turned playwright/creator Jackie Smith, we create theatrical & performance rapture – the physical, emotional spiritual visceral transportation of people and culture.
Finucane & Smith collaborate with incendiary companies and artists around the world; working in national galleries and amusement parks, in the desert under the sky, in grand old theatres and antique musical halls, mixing artists, audiences and artforms in unexpected and powerful cocktails, they create worlds "so beautiful it hurts to leave them"; their work is infecting – moving, visceral, mystical, funny, dark and joyous.
Artist website: www.finucaneandsmith.com
Jeremy Pickard is the captain of Superhero Clubhouse, a collective of artists and scientists working at the intersection of environmentalism and theatre. Since 2007, Jeremy has been at the helm of a number of eco-theatre initiatives including Big Green Theater Festival (an annual eco-playwriting program for Brooklyn fifth-graders produced in partnership with The Bushwick Starr), Climate Collaborations (multidisciplinary performances for all ages created in collaboration with climate scientists), and The Planet Plays (a series of nine stories that together form a new mythology for our changing world). More information on Jeremy's work can be found at www.superheroclubhouse.org.